Experienced, Qualified,  Affordable
I offer a variety of author services, but the most important one I offer is my experience. I understand your dilemmas on all fronts because I'm in the trenches with you. I partner with my clients. I play devil's advocate, brainstorm, and act as a sounding board. I know you have a limited budget, and I work to prioritize and spread tasks out so you get the services you need, but in a way that doesn't impact your bottom line. I'm good at what I do, and I'm happy to provide references to back up that statement.
B.S. Marketing/Public Relations
Twenty-five years of marketing/public relations experience
Traditional, Small Press, and Indie published author
Rates below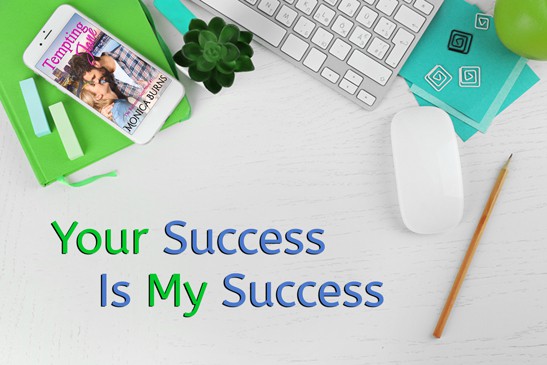 Client provides general content. I provide custom subject lines, headings, images, grab links, and write additional content as needed with author approval. Also includes monitoring and strategies for mailing list.
A simple sales alert, which consists of book cover, blurb, and vendor icons with links to where the book is on sale.
My monthly clients receive

customized graphics for special promotions, new releases, and other events to make your books standout.
I also do graphics as special projects. Check out my portfolio.
I create affordable, professional websites for authors, using the theme builder Divi by Elegant Themes. The theme is a lifetime license with all updates. I work with you to give you a website that matches your brand.
Upon completion of the website, I give you instructions on how to add pages, update plugins and other information to ensure you can perform basic maintenance yourself if you don't wish to pay for my services in that area.
Simple websites (such as this website you're currently visiting) run approximately $400-500. They includes pages for Home, Main Bookshelf, About Me, Contact (contact form), and up to three individual books pages with a template you can copy and add other books.
Deluxe websites include pop-up excerpts, connected series pop-ups, and other  front-end and backend enhancements to the website.
VA Services & Skills Set
Rates Below
Author Branding
Not sure what your author brand is? I can help you determine what it is, then work with you to encompass the brand in all your marketing.
Social Media Management
Automation, whether a basic plan or personalized, allows you to reduce your time on Facebook.
Mailing List Specialist
Mailing lists come in all sizes. The best ones are lean, solid opens and have an excellent email reputation.
Newsletter Specialist
I've been doing marketing newsletters my entire career. Done correctly, they can be entertaining, connect you closely to your readers, and serve as a direct link without the road blocks social media throws in your path. The best newsletter is one that reads like a personal letter to your reader.
Review Team Management
If you use MailerLite (or other service with branch capability), I can put your review team on a special campaign that distributes the ARC, requires them to submit their links to a form, and reminds them if they haven't reviewed yet, ALL without me having to waste billable hours chasing down reviewers.
WordPress Maintenance/Enhancement
I possess strong WordPress skills, and I built this website,  as well as my author website, using modified  and original Divi Themes. I do general maintenance for a number of clients, as well as daily monitoring the security of client sites. I also know CPanel options, and limited management of SQL databases (where your WordPress pages are stored)
Other Services
If I've not listed the service you're looking for, ask me. My skills are extensive. I also practice the Miracle on 34th Street principle. If I can't do it, I'll direct you to someone who can.
Hourly rate for limited hours of service and/or special one-time projects are $35.00
Monthly Plans are billed at $30 an hour.
| | |
| --- | --- |
| 5 hours of monthly services | $150 |
| 8 hours of monthly services | $240 |
| 10 hours of monthly services | $300 |
| 12 hours of monthly services | $360 |
| 15 hours or more please contact for availability | $450 |
Let's Work Together

Contact me